Garden Tractors Wanted: Below is a list of some of the garden tractors we are searching for. We buy sell and trade for unusual garden tractors. If you have something unusual it may not be on our list but we still might be interested in it.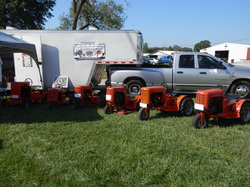 Always looking for Bantam Garden tractors and attachments and literature.
---
The tractors below are tractors we do not currently have. Paying top dollar for these or have an extra restored Atomic Babe or a couple of Mayrath standards that I would be interested in trading up or down on the following 6 tractors.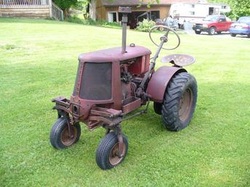 Looking for a Utilitor model 4
---
Texas Tuffy built in Texas

---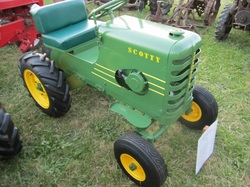 Scotty tractor

---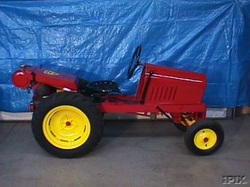 Estate model built on Gravely walkbehind

---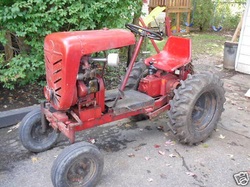 Lawn All garden tractor
---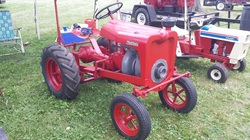 Looking for a Wheel Horse Ride away Senior
---
These tractors below are tractors we currently do not have and are seeking to add to our collection, paying cash or might do some trading.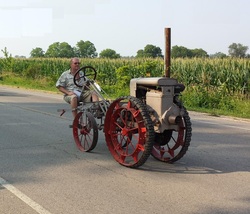 Centar Tractor. If i could find one in this condition I would be very interested, but not looking for a project tractor.
---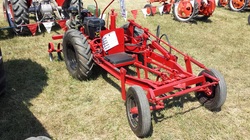 Friday Tractor
---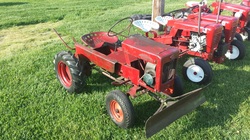 McLean Garden tractor
---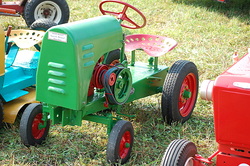 Looking for a Garden All Pup

---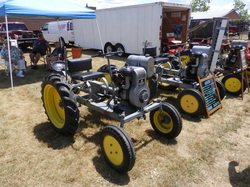 OSCO tractor

---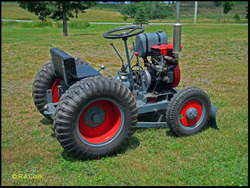 Lincoln, Ground Hog, Perrin or any of these that were built
on the west coast.

---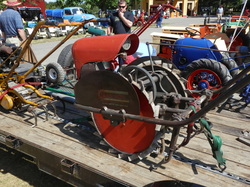 Winchell Clean Row walk behind

---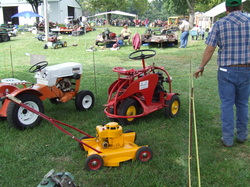 Winchell (the red one)

---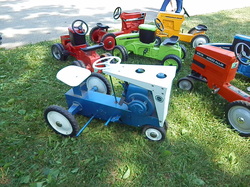 David Bradley small tractor
like a pedal tractor but with motor.
---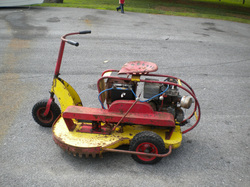 Wegele Scooter Mower

---
Below are tractors we currently have but are still interested in buying others.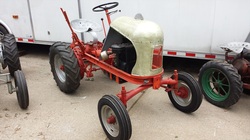 OTTAWA Mule Team expecially model 17
a Model 17 can go in the top group of seriously looking for and willing to trade.
---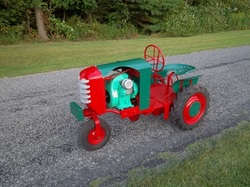 Looking for a Quaker Mule


---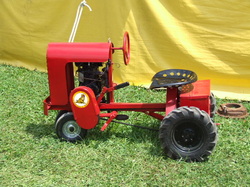 Looking for a FEMCO or Might Mule or Tiger tractor.
---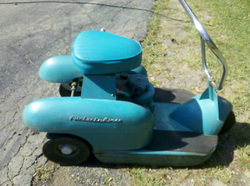 Looking for a Fairbanks Morse complete with name emblems.
---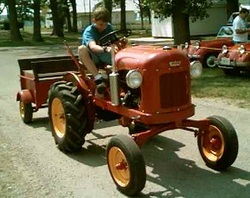 Looking for Farm King with crosley engine.


---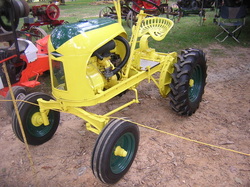 Jaques Frazer similar to Ottawa Mule Team

---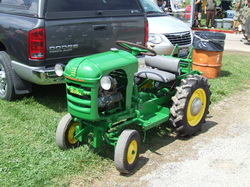 Looking for Roth Country Boy
---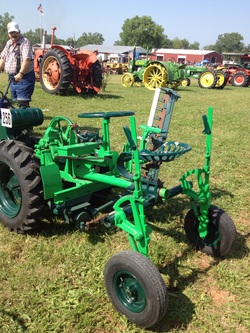 Looking for a LIVY tractor made in Tulsa Oklahoma.
---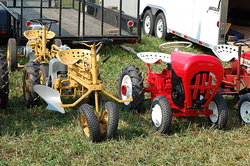 Eshelman Tractor (the red one)

---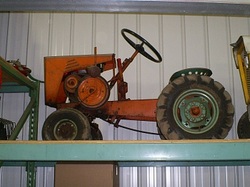 Kadet similar to Garden all Pup

---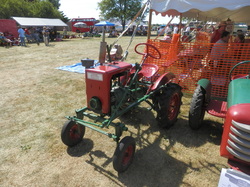 Page or Red E Tractors

---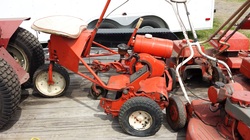 looking for a Jacobsen like this and must be in very good original condition.

---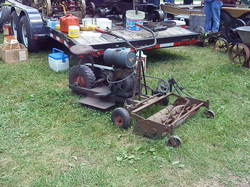 unknown make but Ive seen this one at serveral shows and think its really cool.
---